Harness The Power Of Social Media Marketing
We understand the power of social media marketing and work with our clients to develop and implement strategies that will help them:

Reach their ideal audience.

Measure performance with detailed analytics and tracking tools.

Build trust with potential customers.

Increase brand awareness and reach new audiences.

Gather valuable insights into customer preferences.

Create and curate high-quality content.
Three Keys To Success In
The Social Media World
Staying up-to-date with the latest trends, tools, and features and experimenting with new formats can help you stand out and stay ahead of the curve. It's also important to keep an eye on your competitors and industry leaders to see what's working for them and incorporate those strategies into your own social media marketing plan. By focusing on these three key factors, you can build a strong social media presence and successfully grow your brand online.
Consistency is key when it comes to social media. It's important to post regularly and consistently across all your social media platforms to keep your audience engaged and interested in your brand. This can include posting at specific times of day, on specific days of the week, and with a consistent tone and style.
Engagement is a two-way street, and it's important to not only post content but also engage with your audience. Respond to comments, direct messages, and reviews promptly and with a friendly tone. Encourage user-generated content and incorporate user feedback into your strategy.
The social media landscape is constantly evolving, and it's important to stay up-to-date with the latest trends, tools, and features. Experiment with new formats, such as video or live streaming, and test different types of content to see what resonates best with your audience. Keep an eye on your competitors and industry leaders to stay ahead of the curve.
Get Social: Connect With Your Audience On Every Platform

Facebook
With over 2.8 billion active users, Facebook is the largest social media platform in the world. Our social media experts can help you create a customized Facebook marketing strategy that reaches your target audience and promotes your brand.

Instagram
Instagram is one of the fastest-growing social media platforms, with over 1 billion monthly active users. We can help you create stunning visuals and engaging content that showcases your brand and connects with your audience.
Twitter
Twitter is a powerful tool for businesses looking to connect with customers in real-time. Our social media team can help you craft compelling tweets that drive engagement and grow your following.

Pinterest
With over 400 million active users, Pinterest is a valuable platform for businesses in the fashion, beauty, and home decor industries. We can help you create eye-catching pins and build a strong presence on the platform.

LinkedIn
LinkedIn is the world's largest professional networking platform, with over 700 million users. Our social media experts can help you create a LinkedIn marketing strategy that positions you as a thought leader in your industry and drives business growth.

YouTube
YouTube is the world's largest video-sharing platform, with over 2 billion monthly active users. Our team can help you create compelling video content that showcases your brand and engages your audience.
Ignite Your Social Presence
With Our Marketing Expertise
We work closely with you to develop a customized social media strategy that aligns with your business goals and target audience. Designed to drive traffic, leads, and sales, our team of experts uses advanced targeting techniques to ensure that your ads are seen by the right people at the right time, maximizing your return on investment.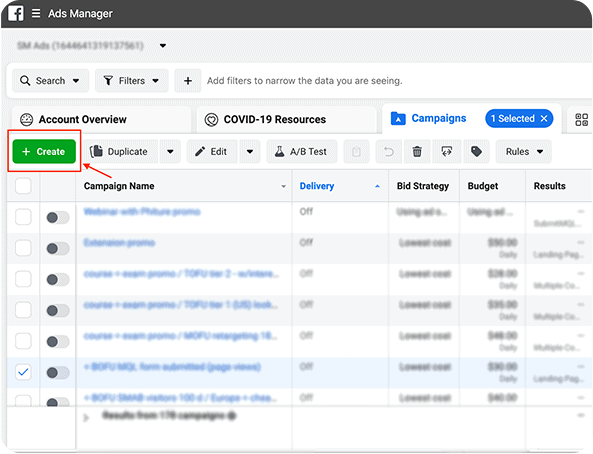 Build Your Brand And Boost Your Reach On Social Media
Social media marketing has become an increasingly popular way for small businesses to reach and engage with their target audience. With billions of active social media users worldwide, it's no surprise that businesses of all sizes are leveraging these platforms to grow their online presence and drive sales. Don't squander this opportunity!